Welcome to
P. N. Das College
P.N. Das College was established on 20 th August, 1962 by Late Debesh Das, a timber merchant by profession. The college started with a few students and it was affiliated to the University of Calcutta as a co - educational Degree college in the 1962 - 63 session. Over the years the institution has been flourishing to cater to the needs of the locality and surrounding areas .The college started with a few subjects in the Arts Faculty and in 1975 -76 session the Commerce (Pass) stream received affiliation from Calcutta University. Later , Commerce (Honours) stream and different subjects in the Arts Faculty were also included.
Late Nihar Bose , Ex - Minister , Government of West Bengal , an eminent social worker and other education loving persons of the area had their vision to bring the entire area of Santinagar, Palta , under a single umbrella which would bring together
Read More..
Principal's
Message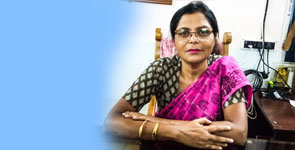 As we are approaching a new session, I would like to walk you through the opportunities that the college has to offer.
Read More..